Communications Specialist
This job is no longer accepting applications.
Description of task
Under the direct supervision of Resident Representative and in close collaboration with the Deputy Resident Representative, the UN Volunteer Communications Specialist will support the implementation of the corporate communications strategy, as well as the design, management, and implementation of the Country Office communications and publication strategies, with a focus on corporate branding providing visibility to UNDP in the national context influencing the development agenda, promoting public and media outreach.
In line with the communication strategy delineated by UNDP's management, the incumbent will also be entrusted with the support to reputational management of the UNDP in Haiti by managing UNDP's presence on social media networks and relations with national press. He/She will work in close collaboration with the Programme and Operations teams, other UN Agencies, the UN Integrated Office in Haiti (BINUH) and UN Communications Group in-country, as well as UNDP Communications Group (Regional Communications Adviser and HQ), ensuring the successful implementation of UNDP's communication and advocacy in Haiti.
The UN Volunteer will undertake the following tasks:
Support to formulation and implementation of communications and advocacy strategies, support to business development
Support to implementation of UNDP's publications policy and media relations
Maintenance of web site, social media, data bases and knowledge management systems
Communication support to resource mobilization
Facilitation of knowledge building and management
Qualifications/Requirements
Required degree level: Bachelor degree or equivalent
Education - Additional Comments:
Minimum of Bachelor's degree in communication, media, journalism, International Relations, or related field. Master's degree is desirable but it is not a requirement.
Required experience: 36 Months
Experience remark:
Minimum 3 years (5 years desirable but it is not a requirement) of experience at the national or international level in public relations, communications or advocacy.
Experience in developing communication strategies and communication tools and materials
Experience in developing PowerPoint presentations, preparing briefing notes, talking points,and fact sheets
Experience in media relations
Knowledge of and experience with photography and video
Knowledge of and experience as influencer or with blogging and social media
Advanced user level with computers and office software packages (Adobe Creative Suite)
Good knowledge of handling of web-based management systems (AEM, Drupal)
Experience in working at UN and/or with NGOs in the field of development would be an asset
Language skills:
French (Mandatory), Level - Fluent
English (Mandatory), Level - Working Knowledge
Area of expertise: Other communications related experience
Driving license: No
Competencies values:
Accountability, Adaptability and Flexibility, Client Orientation, Commitment and Motivation, Communication, Creativity, Empowering Others, Ethics and Values, Integrity, Judgement and Decision-making, Knowledge Sharing, Leadership, Planning and Organizing, Professionalism, Respect for Diversity, Self-Management, Technological Awareness, Vision, Working in Teams
Application procedure:
This assignment is funded by the Government of Spain, therefore only Spanish nationals are eligible to apply.
Please apply via the link below. You can then either log in if you already have an account or register via 'Candidate Signup'. You may apply to a maximum of three assignments per advertisement and indicate your order of preference in the 'Additional Remarks' section of your profile.
Application deadline: 18 April 2021
Selection process
Only shortlisted candidates will be contacted. The selection will be done by the UN Host Entity at the level of the country of assignment. Interviews will be conducted by the UN Host Entity between 17 May and 4 June. Usually these interviews are competency-based.
COVID-19: In case of travel restrictions, assignments may start remotely or start dates may be postponed.
Postuler
Votre candidature a été soumise avec succès.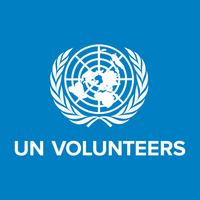 The United Nations Volunteers (UNV) programme promotes volunteerism to support peace and development worldwide.