Back End Engineer - Kotlin
This job is no longer accepting applications.
Job Description
Chili Piper is seeking talented, motivated engineers to join our fully remote team building interactive data applications. As a part of growing front-end team, you will work with designers to constantly improving our users' experience. You will also collaborate with others throughout our organization and technology stack to build products that are revolutionizing the way our clients achieve their business goals.
As a part of our growing team, you will collaborate with engineers throughout our organization and technology stack to build products that are revolutionizing the way our clients achieve their business goals.
Responsibilities
Build API to a multi-tenant backend services to enable easy access by internal applications, clients, and partners
Continuously integrate and ship code into the cloud environment
Develop applications from ground up using a modern technology stack based on Kotlin server stack
Participate in defining the architecture of modern tools and runtime for operating your code such as GCP, Docker, Kubernetes
Work directly with Product Owners to deliver products in a collaborative and agile environment
Who You Are
You are passionate to be part of cutting edge projects and are motivated by delivering world-class products with great architecture on an aggressive schedule
You are not intimidated by challenges; thrives even under pressure; are passionate about your craft; and hyper focused on delivering exceptional results
You love to learn new technologies and mentor engineers to raise the bar on your team
You are passionate about learning, producing and deploying quality code using GCP, Docker, Kotlin, Mongo
Qualifications
4+ years of full stack development experience with JVM compatible languages
2+ years of experience in Kotlin
Experience with backend development and integrating with 3d parties
Experience in designing and documenting API
Excellent communication skills
Advanced level knowledge of JVM
Ability to inspect and debug existing code
Ability to integrate with other JVM languages such as Scala
Experience in Unix/Linux including basic commands and scripting
Solid understanding of continuous integration, deployment and monitoring
Additional Qualifications
Designing mission-critical system using GCP, Docker and microservices architecture
Experience with Kubernetes
Experience with Docker containers
Experience with build tools (Gradle, SBT)
How We Work
Freedom and flexibility. We're a 100% distributed team working from around the world. Our team members can work from wherever they want in the world, as long as they show up on our weekly all hands meeting on Zoom.
Solve interesting problems. The software landscape has exploded. There are dozens of solutions for each problem. We want to be different. We come up with new angles on existing problems or invent better solutions to help companies with their sales and marketing. Then we turn these ideas into beautiful, smart software.
Autonomy and ownership. Working on a distributed team means you don't have someone micromanaging you or looking over your shoulder to make sure you're getting things done. We're a team of do-ers who take full ownership for their results.
Be helpful. Our first value as a company is help. Help our customers be successful. Help our prospects get the right information and make the right decision whether or not it includes our products. Help our team members reach their full potential.
Postuler
Votre candidature a été soumise avec succès.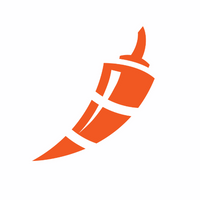 Chili Piper is the #1 Meeting Lifecycle Automation platform, helping revenue teams connect with buyers faster across all stages of the customer lifecy...