Country Director
This job is no longer accepting applications.
Introduction
Living Water International Haiti is a faith based NGO that exists to demonstrate the love of God by helping communities acquire desperately needed clean water, and experience "living water"—the gospel of Jesus Christ—which alone satisfies the deepest thirst. We are looking for a Country Director to provide leadership and strategic direction in the development and implementation of Haiti´s country strategy and oversee our Dominican Republic Program. The Country Director will be accountable for all aspects of LWI¨s work.
Fonctions
KEY TASKS AND RESPONSIBILITIES
• Lead the design and management of the Country strategy in line with the overall Living Water strategy and relevant to the local context.
• Raise the profile of Living Water in country through networking with (external) organizations in-country
• Produce a detailed annual business operating plan that program outputs can be measured against.
• Develop and maintain relationships with donors for the diversification of the funding sources of the office.
• Responsible for ensuring the office culture is centered on a Christian ethos in accordance with LWI mission and values.
• Be accountable for budget, resources, and assets, ensuring financial controls and cost effectiveness in accordance with LWI mission and values.
• Effectively lead the team within the performance management framework and coach staff/managers.
• Be fully accountable at country level for emergency and risk management, develop a plan and ensure staff awareness and compliance
Qualifications réquises
• Bachelor's degree in management, or international development or relevant field.
• At least 7 years' experience in a leadership/senior management position.
• Proven leadership skills and experiences in running an office.
• Substantial business acumen in general management, financial management and operations with experience in the field of community development (WASH sector is preferred).
• Knowledge of best practices in both national and international WASH strategies.
• Commitment to Christian ethos of development.
• Highly proficient in French, English and Spanish.
• Flexibility to travel internally and regionally up to 35 percent of the time.
Dossier de candidature doit avoir ...
In the link provided, please add CV and Cover Letter.
Envoyer le dossier à
Please complete the employment application in the following link:
https://lwihr.wufoo.com/forms/living-water-employment-application/ a>
Postuler
Votre candidature a été soumise avec succès.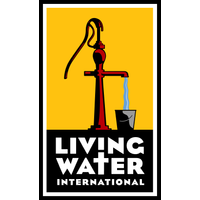 Every Drop Changes Lives