Senior Product Marketing Manager
This job is no longer accepting applications.
Chili Piper is building a world class product marketing team that will establish the category of Meeting Lifecycle Automation, and bring our products to market with clear, and compelling positioning and messaging.
As a Product Marketing Manager, you will own one of our core product segments. Each PMM at Chili Piper acts as the CEO of their own respective product segment. You'll have the opportunity to manage a team, build and own the go-to-market strategy for your product segment, become the subject matter expert in your market, create differentiated positioning and messaging, look for effective ways to drive growth and convert customers, enable our growing sales and CS team – basically run your segment like your own startup within Chili Piper.
You will also be a contributing member of the overall Product Marketing team. We are expected to help each other grow, share our learnings, take part in team education initiatives — our goal is to become a best-in-class product marketing function within Chili Piper. 
This role reports to our Director of Product Marketing.
Key Responsibilities
You will: 
Develop Positioning and Messaging: Develop clear and compelling positioning and messaging for (Concierge). Understand our market, competitors, buyers, and users, to accurately position our product and features. Build processes to ensure we are constantly testing and optimizing our messaging. 
Conduct Competitive Analysis: Gather competitive intelligence on our key competitors and translate it into differentiation materials for the field and for external consumption. Develop processes for collecting competitive intelligence, distill into the right level of detail, and then translate into internal and external communications.
Lead Product Launches: Develop objectives and success metrics for the introduction of new product offerings. This includes building feature level positioning and competitive landscapes, preparing internal teams, and driving launch activities.
Enable Customer-Facing Teams: Execute a sales enablement strategy for our customer and partner-facing roles. Develop and deliver sales enablement content and playbooks.
Create Effective Collateral: Create effective marketing assets and collateral, including whitepapers, presentations, case studies, solutions briefs, web content, data sheets, and sales kits in support of our marketing campaigns and demand generation efforts
Qualifications
About You
You have impeccable communication skills (written, verbal, powerpoint, etc.) with the ability to structure and explain complex issues to a diverse audience
You're entrepreneurial, with the ability to execute under minimal direction
You have a passion for developing subject matter expertise in new areas and dedication to continuous learning
You're a gifted storyteller and communicator, comfortable in client meetings
You can work cross-functionally in a matrixed organization, with particular skill in managing and negotiating with internal stakeholders to drive maximum efficiency
Additional Skills
Passion for Chili Piper Values of Help, Innovate, Have Fun
Thrive in a fast pace environment with ability to prioritize and multi-task on the fly
Resourcefulness, creativity and strategic thinking for troubleshooting problems
Self motivated and self-directed; Fast learner
Strong English communication and documentation skills
Ability to work in a dynamic environment in which the requirements are not always well defined and priorities change frequently
Strong attention to detail and documentation
Comfortable in supporting and working with global customers across many time zones
Additional Information
How We Work
Freedom and flexibility. We're a 100% distributed team working from around the world. Our team members can work from wherever they want in the world, as long as they show up on our weekly all hands meeting on Zoom.
Solve interesting problems. The software landscape has exploded. There are dozens of solutions for each problem. We want to be different. We come up with new angles on existing problems or invent better solutions to help companies with their sales and marketing. Then we turn these ideas into beautiful, smart software.
Autonomy and ownership. Working on a distributed team means you don't have someone micromanaging you or looking over your shoulder to make sure you're getting things done. We're a team of do-ers who take full ownership for their results.
Be helpful. Our first value as a company is help. Help our customers be successful. Help our prospects get the right information and make the right decision whether or not it includes our products. Help our team members reach their full potential.
The Perks
Unlimited Vacation
Company Offered 401k Plan
Generous Health, Dental, and Vision Insurance
WeWork membership so you can work from anywhere
Any equipment/software/tech that you need to do your job
Postuler
Votre candidature a été soumise avec succès.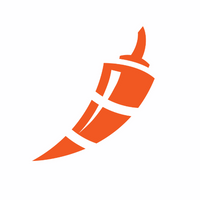 Chili Piper is the #1 Meeting Lifecycle Automation platform, helping revenue teams connect with buyers faster across all stages of the customer lifecy...