The International Federation of Red Cross and Red Crescent Societies (IFRC) is the world's largest humanitarian organization, with a network of 192-member National Societies. The overall aim of the IFRC is "to inspire, encourage, facilitate, and promote at all times all forms of humanitarian activities by National Societies with a view to preventing and alleviating human suffering and thereby contributing to the maintenance and promotion of human dignity and peace in the world." The IFRC works to meet the needs and improve the lives of vulnerable people before, during and after disasters, health emergencies and other crises.
The IFRC is part of the International Red Cross and Red Crescent Movement (Movement), together with its member National Societies and the International Committee of the Red Cross (ICRC). The work of the IFRC is guided by the following fundamental principles: humanity, impartiality, neutrality, independence, voluntary service, unity, and universality.
The IFRC is led by its Secretary General, and has its Headquarters in Geneva, Switzerland. The Headquarters are organized into three main Divisions: (i) National Society Development and Operations Coordination; (ii) Global Relations, Humanitarian Diplomacy and Digitalization; and (iii) Management Policy, Strategy and Corporate Services.
The IFRC has five regional offices in Africa, Americas, Asia Pacific, Middle East and North Africa, and Europe. The IFRC also has country cluster support team office delegation and country office delegations throughout the world. Together, the Geneva Headquarters and the field structure (regional, cluster and country) comprise the IFRC Secretariat.
The global impact of COVID-19 has already been significant, and it represents the most serious global health threat resulting from a respiratory virus, since the 1918 influenza pandemic. IFRC has been actively responding to the pandemic by focusing on both preparedness and response. The IFRC has launched a global appeal which focuses on preparedness and response across all regions. The IFRC's Americas' Region represents a Red Cross in each of the 35 Americas' countries.? The Americas' Regional Office based in Panama City, Panama has been providing support to Americas' NS through its Country Cluster Support Teams Offices (CCSTO) and Country Offices (CO) in responding to the COVID19 pandemic.
The IFRC launched emergency appeals and DREF to support the Haitian Red Cross scale up their emergency response efforts to support people who are affected by the present crisis. Outpatient care, disease/outbreak prevention, health promotion, psychosocial support, shelter programs and community engagement and accountability are key components of the appeal. Support for the National Societies and appeals are managed from the America regional officed based in Panama.
An earthquake with a magnitude of 7.2 at a depth of 10.0 km (6.21 miles) has occurred at 13 km south-southeast of Petit Trou de Nippes, Haiti, as reported by the National Earthquake Information Center (NEIC) of the United States Geological Survey (USGS) on 14 August 2021, 16:02:56 GMT. Based on the preliminary data, earthquakes of this shallow of depth and magnitude are expected to result in moderate to severe shaking within 245.0 km (152.24 miles) from the epicenter. The US Tsunami Warning System issued a tsunami warning that was later rescinded. No tsunami threats are expected.
Early damage assessments indicate that at least 800,000 people could be directly exposed to minor to severe damages, including communication, access, security, loss of livelihoods, infrastructure, and health services could be impacted.
The HRCS has requested support from IFRC. In coordination between IFRC HQ and IFRC Regional Office, this emergency has now been categorized as Orange as per IFRC Standard Operating Procedures. The emergency categorization and scalability will be revised in the next 48 hours.
The earthquake struck during a current political crisis, which is ongoing since the president of Haiti was assassinated on 7 July 2021. In addition, according to the National Hurricane Center, Tropical Storm Grace, which formed in the eastern Caribbean the same morning, is on a path toward Haiti with possible landfall on Tuesday, 17 August 2021.
The WASH Officer will be based in Les Cayes and report directly to the Field Coordinator and holds a technical line to the Regional WASH Coordinator - ARO.
Job Purpose:
The WASH Officer will support coordinate all WASH activities in the field, in cooperation with National Societies (NS)Host and Partner National Societies, as well as the WASH Cluster. The Officer will ensure the rapid reduction in risk of WASH related diseases and efficient and effective WASH activities, including a strong focus on hygiene promotion..
In support of the IFRC operation, the WASH officer supports the overarchingleads the development and achievement of the emergency plan of WASH action and supports the implementation of activities, which are led by field teams.
It is the role of the WASH Officer to coordinate field activities across the Movement and work with external actors to ensure that the most vulnerable are reached. The WASH Officer may also facilitate coordination between ERU teams to ensure a more efficient WASH response. This must build on evidence, best practices, solid understanding and participation of local communities, the changing external humanitarian context and the interests and capacities of the host National Society and internal and external stakeholders.
Overall:
Assist NS to undertake assessments and the development of baseline data to support planning and monitoring of the WASH programme.
Support NS and the IFRC operations team to develop a WASH programme with vulnerable communities in the affected area, including recommendations on further Surge deployment such as WASH Rapid Response Personnel and ERUs, and ensure that the WASH activities within the emergency and recovery operation link with the NS's wider WASH programme.
Provide management, technical oversight and coordination of RC/RC WASH activities, including WASH ERUs and Rapid Response Team deployed in country.
Support the development of partnerships with and proposals for potential donors, including private sector organisations.
Work with the Operations Manager and Logistics to procure WASH materials and to engage contractors as required.
Assist the NS and WASH Surge teams to develop systems to ensure the project management and rigorous monitoring of the WASH programme.
In collaboration with the NS, represent the Movement at sectoral coordination meetings and ensure that WASH activities are well coordinated with the WASH Cluster (or equivalent sector coordination mechanism) and other relevant government agencies and maintain effective coordination with other international agencies and NGOs engaged in WASH activities.
Work with the NS to provide timely, quality reporting on the programme and provide regular formal and informal reports and updates to immediate and technical supervisors.
Education
• Relevant university degree in Civil or Environmental Engineering, hygiene promotion or similar fields or equivalent experience
Experience
• At least 3 years of experience working in Shelter and Settlements / building environment (Commercial practice and/or humanitarian/development context)
Knowledge and Skills
• Excellent interpersonal and communication skills, and ability to network effectively?
• At least 3 years of experience in supporting WASH programmes, activities including personnel, budget, and financial management to ensure compliance.
• Field experience in emergency contexts managing international humanitarian operations in WASH and/or public health.
• Experience working for a humanitarian aid organization in a developing country.
• Experience in reporting and proposal writing.
• Ability to work in a multi-cultural environment
• Experience of working for Red Cross/Red Crescent.
Languages
• Fluent spoken and written English
• Fluent spoken and written French and/or. Haitian Creole
Letter of motivation and CV
Subject - WASH Officer Application
Cette offre d'emploi a été initialement publiée sur Caribejob Haiti — le site idéal pour trouver l'emploi de vos rêves en Haiti.
You must be logged in to to apply to this job.
Apply
Your application has been successfully submitted.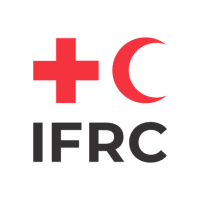 The world's largest volunteer–based humanitarian network.