Warehouse Coordinator
This job is no longer accepting applications.
 Minimum five (5) O' Levels CXC/GCE/ CSEC
• Minimum two (2) A' Levels or equivalent
• Five (5) years' experience in a warehousing environment/ similar role
• Training as evidenced by certification in Warehousing/ Inventory management.
• Strong working knowledge of Microsoft Office Suite
• Valid PLEA Pass
This job ad was originally posted on Caribejob Trinidad and Tobago — the #1 place to find the job of your dreams in Trinidad and Tobago.
You must be logged in to to apply to this job.
Apply
Your application has been successfully submitted.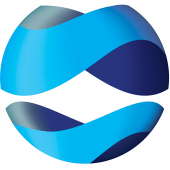 Supply and value chain solutions built by people who care