Background
The International Federation of Red Cross and Red Crescent Societies (IFRC) is the world's largest humanitarian organization, with 192 member National Societies. As part of the International Red Cross and Red Crescent Movement, our work is guided by seven fundamental principles; humanity, impartiality, neutrality, independence, voluntary service, unity and universality.
Organizational Context
The International Federation of Red Cross and Red Crescent Societies (IFRC) is the world's largest humanitarian organization, with a network of 192-member National Societies. The overall aim of the IFRC is "to inspire, encourage, facilitate, and promote at all times all forms of humanitarian activities by National Societies with a view to preventing and alleviating human suffering and thereby contributing to the maintenance and promotion of human dignity and peace in the world." The IFRC works to meet the needs and improve the lives of vulnerable people before, during and after disasters, health emergencies and other crises. The IFRC is part of the International Red Cross and Red Crescent Movement (Movement), together with its member National Societies and the International Committee of the Red Cross (ICRC). The work of the IFRC is guided by the following fundamental principles: humanity, impartiality, neutrality, independence, voluntary service, unity, and universality. The IFRC is led by its Secretary General, and has its Headquarters in Geneva, Switzerland. The Headquarters are organized into three main Divisions: (i) National Society Development and Operations Coordination; (ii) Global Relations, Humanitarian Diplomacy and Digitalization; and (iii) Management Policy, Strategy and Corporate Services. The IFRC has five regional offices in Africa, Asia Pacific, Middle East and North Africa, Europe, and the Americas. The IFRC also has country cluster delegation and country delegations throughout the world. Together, the Geneva Headquarters and the field structure (regional, cluster and country) comprise the IFRC Secretariat. An earthquake with a magnitude of 7.2 at a depth of 10.0 km (6.21 miles) has occurred at 13 km south-southeast of Petit Trou de Nippes, Haiti, as reported by the National Earthquake Information Center (NEIC) of the United States Geological Survey (USGS) on 14 August 2021, 16:02:56 GMT. Based on the preliminary data, earthquakes of this shallow of depth and magnitude are expected to result in moderate to severe shaking within 245.0 km (152.24 miles) from the epicenter. The US Tsunami Warning System issued a tsunami warning that was later rescinded. No tsunami threats are expected. Early damage assessments indicate that at least 800,000 people could be directly exposed to minor to severe damages, including communication, access, security, loss of livelihoods, infrastructure, and health services could be impacted. The HRCS has requested support from IFRC. In coordination between IFRC HQ and IFRC Regional Office, this emergency has now been categorized as Orange as per IFRC Standard Operating Procedures. The emergency categorization and scalability will be revised in the next 48 hours
Job Purpose
 The Relief Delegate Haiti Earthquake is based in Les Cayes and Reporting to  Haiti Operations Manager, the incumbent ensures that crisis affected populations receive humanitarian assistance rapidly and effectively. The Relief Delegate supports the National Society in ongoing assessments, determining beneficiary selection criteria, targeting, registration, market analysis, distribution of essential items (NFIs), key information, and/or cash. The Relief Delegate serves as a support resource to the sectors in relation to the above tasks, and supports the assessment of the local RCRC branch capacities and other factors which influence relief operations (cash, shelter, NFIs) as they relate to the overall National Society and Federation operation.
Job Duties and Responsibilities
The Relief Delegate will be responsible for the following tasks:
Support and work closely with the National Society in the planning, coordination and implementation of relief distributions (NFIs, information, cash)
Support the registration of beneficiaries and provide technical assistance to the National Society when using electronic means of registration
Support the implementation of relief activities (including targeting, beneficiary communication, local market assessment, distribution planning and distribution implementation) in support of Federation Emergency Plan of Action as authorized by the IFRC Operations Manager
Support the NS staff and volunteers on relief operation, distribution and post distribution monitoring
Support the NS to design, review and undertake post-distribution surveys
Support the NS to design, review and undertake post-distribution surveys
Liaise with relevant local government authorities, and international and non-governmental operating agencies in the field location as assigned by the National Society and/or the IFRC Operations Manager
Ensure proper documentation of the relief activities, including distribution statistics
Write narrative reports based on distribution statistics and other information as required by the Operations Manager
As necessary, liaise with the media through, when applicable, the IFRC Information delegate or the IFRC Operations Manager
Write an End of Mission (EOM) report and share it with the Operations Manager
Ensure appropriate and proper use of the IFRC disaster response tools such as DREF, Emergency Appeal, FACT, RDRT, ERU and DMIS.
Ensure that interventions and operations meet the IFRC standards in accordance with the IFRC policies and guidelines.
Ensure that all relief activities are planned in coordination with other sectorial teams
Ensure an effective handover strategy to support the NS to improve relief capacity for the operation and future responses.
Apply experience and document lesson learnt for future operations of the NS and IFRC.
Education
University degree or professional qualification in Relief, Cash Transfer Programming or another relevant area.
Relief ERU training.
Stay Safe – Personal security online training.
Introduction to cash transferring programming online training.
Practical Emergency Cash Transfer Training (PECT) online training.
Experience
At least of 3 years' experience in disaster management. 
Field experience in coordinating and managing disaster response operations.
Experience in logistics-related activities in disaster response and early recovery operations.
Experience of training national staff and volunteers.
Red Cross/Red Crescent knowledge and experience.
Experience of supporting a Cash Transfer Programme .
Knowledge, skills and languages
Strong interpersonal skills and good understanding of the RCRC Movement
Strong analytical and problem solving skills with independent decision making capacity
Excellent communication and inter-personal skills with the ability to represent the International Federation and to negotiate and influence people's opinions
Knowledge of targeting methodology  
Understand and use various beneficiary registration methods  
Knowledge of feedback and response mechanism, including of appropriate methods of beneficiary communication and channels.
Contribute to the design and planning of distribution 
Ability to transfer knowledge, skills, and/or abilities to staff and volunteers. 
Languages 
Fluently spoken and written English
Fluently spoken and written French
Competencies and values
Values: Respect for diversity; Integrity; Professionalism; Accountability
Core competencies: Communication; Collaboration and teamwork; Judgement and decision making; National society and customer relations; Creativity and innovation; Building trust
Comments
Applicants will need to send their applications together with a letter of motivation no later than the closing date. In order for us to assure a proper comparative evaluation of your application for this vacancy and to enable us to consider your profile against other similar current and future vacancies, we ask that you submit your application taking into account the following:
Important Note: INMEDIATE DEPLOYMENT REQUIRED
• Please note that the selected candidate will be hired through an international contract;
• The incumbent is responsible to abide by Federation policies, procedures, plans and applicable international labor law;
• Only those candidates shortlisted for interviews will be notified.
• The position will be based in HAITI.
The Federation is an equal opportunity employer.
Cette offre d'emploi a été initialement publiée sur Caribejob Haiti — le site idéal pour trouver l'emploi de vos rêves en Haiti.
You must be logged in to to apply to this job.
Apply
Your application has been successfully submitted.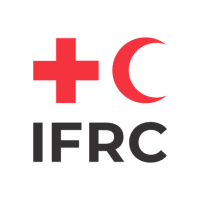 The world's largest volunteer–based humanitarian network.